Countdown to ITC




UFAF
International Training Conference
and World Championships

July 18-21, 2024

Mandalay Bay Hotel
Las Vegas, NV


UFAF Krav Maga™ (UFAF KM)

Instructor Certification / Re-Certification

Tactical Workshops

UFAF KM Street Survival Boot Camp
In Honor of 9/11
Respect All, Fear None,
and Never Forget!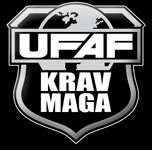 Sept 11-17, 2023
Levels 1-8
American Martial Arts/
UFAF Krav Maga Florida
New Smyrna Beach, FL


Register for the event from your UFAF Member Homepage

Not a UFAF Member,
Register Here!


See new age, belt, and event workshop requirements!

This event is open to more UFAF members to train in UFAF Krav Maga!


The United Fighting Arts Federation™ (UFAF) is an increasingly worldwide martial arts membership organization founded by Mr. Chuck Norris. UFAF is the governing body of the Chuck Norris System (CNS), UFAF Krav Maga (UFAF KM), and UFAF Brazilian Jiu-Jitsu (UFAF BJJ), overseeing the growth, development, and certification in these dynamic styles.

Also available now for the first time, Mr. Norris has opened the United Fighting Arts Federation to ALL martial artists around the world, regardless of style, with the announcement of the UFAF Affiliate Program. UFAF Affiliates have access to world class training curriculum, school owner business programs, and training events with leaders and innovators of today's martial arts world!

Learn more about UFAF and the benefits of membership.

To find a school near you, try our school finder.